Selamat datang kembali di
401XD.COM
, Blog yang membahas seputar bisnis IT, tutorial VPS, kumpulan VPN premium, SSH gratis, trik dan tutorial, serta informasi dunia IT lainnya.
Pada artikel kali ini penulis akan membahas seputar
Inilah Komputer PALING CANGGIH Di Dunia Dengan Processor 16 Core dan RAM 768 GB
.
Artikel terpopuler lainnya :
1. Download SSH premium gratis 1 bulan update terbaru .
2. Trik rahasia internet gratis pc.
3. Informasi big data & review VPN premium terbaik.
4. Update paket promo internet murah terbaru semua operator.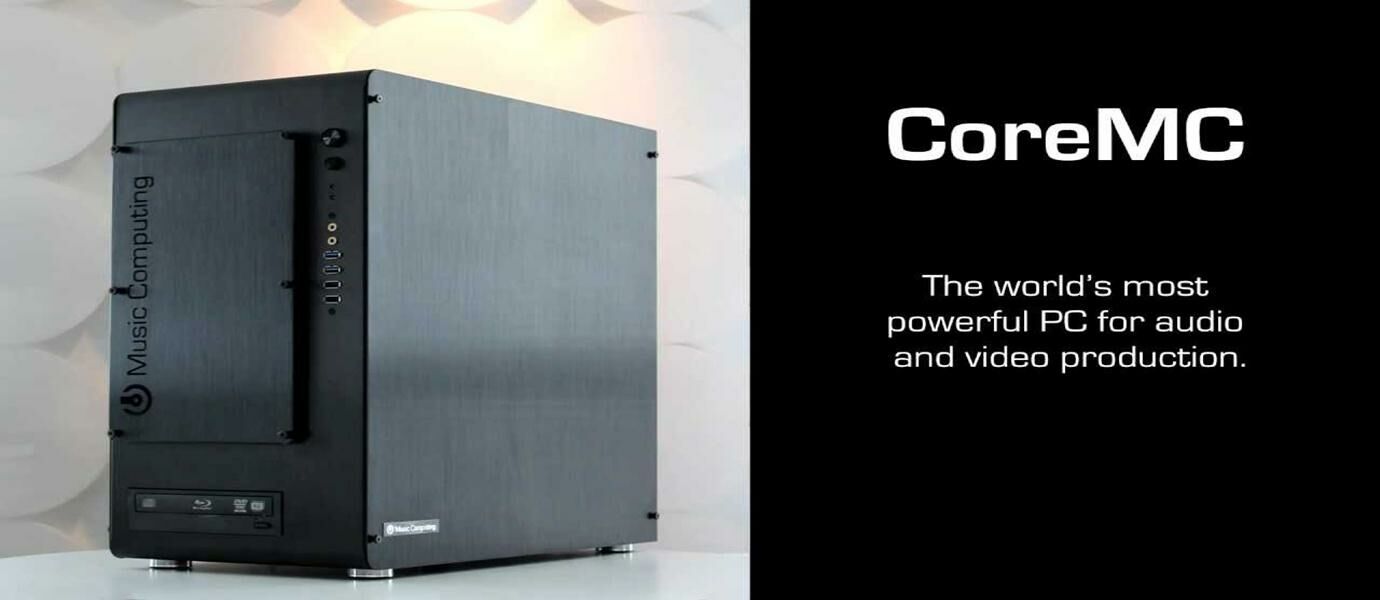 Apakah kamu percaya, bahwa ada CPU yang bisa menampung
16 Cores Processor
dan
768 GB RAM
? Yoi CPU yang bernama
CoreMC Gen3
ini adalah CPU paling
powerful
. CPU ini memang tidak didesain untuk gamers, tapi untuk sebuah perusahaan yang membutuhkan untuk mengedit audio dan video.
Desain Casing Simple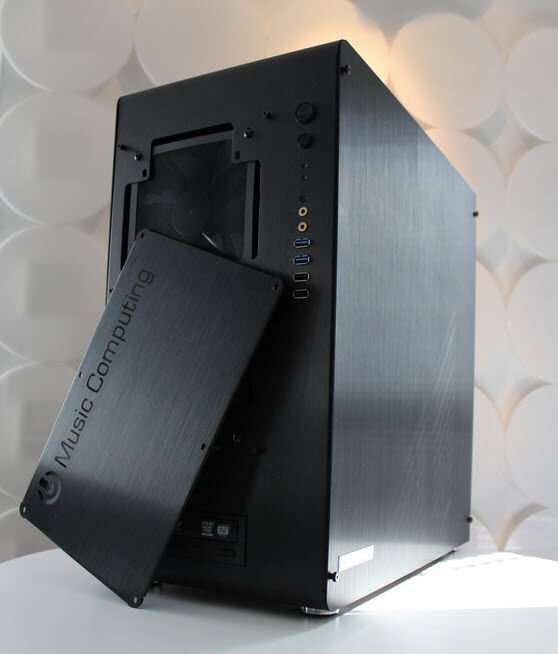 Komputer paling
powerful
ini memang jika dilihat dari luar akan terlihat biasa biasa saja, namun bentuk
casing
yang seperti ini akan membuat CPU
CoreMC Gen3
ini akan tampil beda karena dengan spesifikasi yang
powerful
dia hanya memasang
casing
yang
simple
, tidak dengan
casing
yang mewah.
Kelebihan dari CoreMC Gen3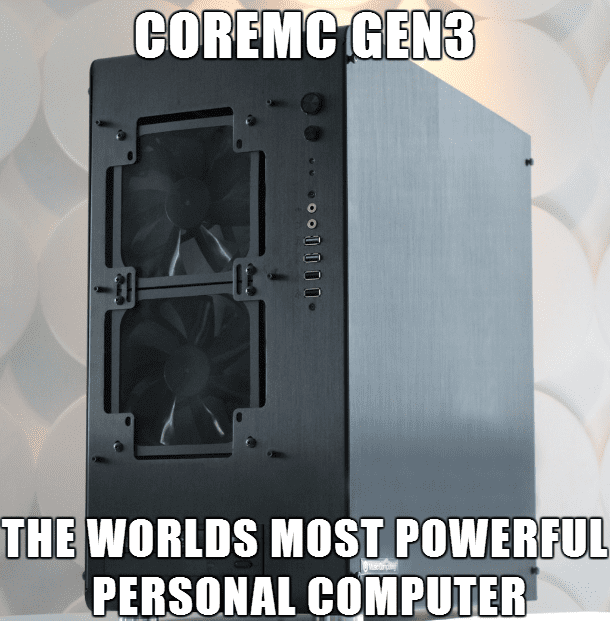 Setiap
CoreMC
terletak di
casing
aluminium hitam berbalut
chasis
yang dilengkapi dengan empat lubang besar ukuran 140 mm yang akan memberikan cukup aliran udara. Sebuah
plat
nama depan merupakan bagian dari desain dan berfungsi sebagai penyekat untuk mengurangi kebisingan operasional.
CPU ini juga dilengkapi dengan filter debu untuk menjaga interior dari kotoran serta menjaganya tetap bersih.
Casing
yang kuat dipasang untuk menahan bantingan apabila CPU jatuh. Bagi pengguna yang membutuhkan pemakaian lebih, sudah tersedia empat
port
selang pendingin yang disediakan di bagian belakang
casing
dengan
star gommets
.
Spesifikasi CoreMC Gen3
Spesifikasi
CoreMC Gen3
Processor Type
Xeon LGA 2011
Processor Options
6-core (2.0GHz), 8-core (2.0GHz) and 8-core (2.9GHz)
(Single Processor or Dual Processor configuration. Both processors must be the same)
Number of RAM Slots
12 per Processor (24 Total)
Size of RAM
4GB / 8GB / 16GB / 32GB
Max RAM: 768GB
Drives
(2) x 2.5" HD Bay: 128SSD, 256SSD, and 512SSD
(5) x 3.5" HD Bay: 1TB(7200RPM), 2TB(7200RPM), 3TB(7200RPM) and 4TB(7200RPM)
Optical Drive
DVD / CD Burner and Blu-ray Burner
Echo MIA MINI Digital Audio card
(2 ins balanced, 2 outs balanced, MIDI, S/PDIF, 24bit-96kHz)
RME Hammerfall HDSP 9652
3 x ADAT digital I/O
1 x SPDIF digital I/O S/PDIF
1 x Word clock I/O (BNC)
1 x ADAT Sync In (9-pin D-type)
2 x MIDI I/O
32 channels high-speed MIDI
12 channels 96 kHz/24 bit for record and playback on ADAT optical) IF (in/out)
MIDI (in/out) +1 direct keyboard MIDI out
Sample Rate (24bit 96KHz)
RME HDSPe RayDAT
(36 Inputs / 36 Outputs, 4 x ADAT I/O (up to 192 kHz via S/MUX4)
1 x AES/EBU I/O (192 kHz)
1 x SPDIF I/O (192 kHZ)
2 x MIDI I/O
Supported Sample Frequencies
Internally 32, 44.1, 48, 64, 88.2, 96, 176.4, 192 kHz.
Externally 28 kHz - 200 kHz)
Included
1GB High-performance video card
SLI video card
Up to 3-way SLI GTX 680 video cards
Video Processing GPU card
Quadro 6000 card
Music Computing software
SonicSource VSTi (3000+ sounds / 16GB)
OS
Microsoft Windows 8 Professional (64-bit)
Port
4 USB 2.0 Port (external), 4 USB 2.0 headers (internal)
FireWire
Optional 400 / 800
MIDI
Optional
Ethernet
1000BASE-T
Klik Nama Channel untuk Nonton Live Streaming
Silahkan komentar pada kolom dibawah ini jika ada yang ingin ditanyakan tentang
Inilah Komputer PALING CANGGIH Di Dunia Dengan Processor 16 Core dan RAM 768 GB
.